In a sorry state in 2001, this large, rambling, and beautiful home had been poorly and haphazardly "improved" over the years.  With its lovely property and waterfront location, however, its new owners saw the potential and began working with me on a series of renovations and improvements. 

From rotten sill work to new chimney tops, my crews and I went through the whole structure and brought it back to excellent condition while also going to work on its poor layout and tired appearance.

Over several years and project cycles, we modernized its systems, gave it a gracious and functional entry, a new kitchen and bathrooms, new energy-efficient windows and doors, and many other improvements, some still coming. Richard and Beth are confident that "doing it right" will be be a solid investment and a long term joy.

"The major kitchen and entry project was a particular success and completed on time and on budget.  We have more we want to do and Chris is the person we want."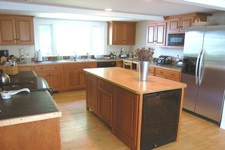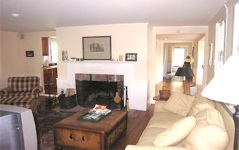 RENOVATIONS     next >